Leading the Wipe Industry with a focus on Heavy Duty Working Wipes.
Orbizorb LLC is a leading company focusing on wipes that work great anywhere, especially where you do not have access to water. Orbizorb's new brand, Best Working Wipes (BWW) has combined the best technologies available to create the best wipes for any project, job or task. Our goal is to be the best working wipe for your dirtiest needs, anywhere! Orbizorb LLC is led by a team with over 30 years of experience providing wiper solutions to the retail, industrial, safety and the Jan/San markets. Whatever your customers' needs or uses are, Best Working Wipes has the answer.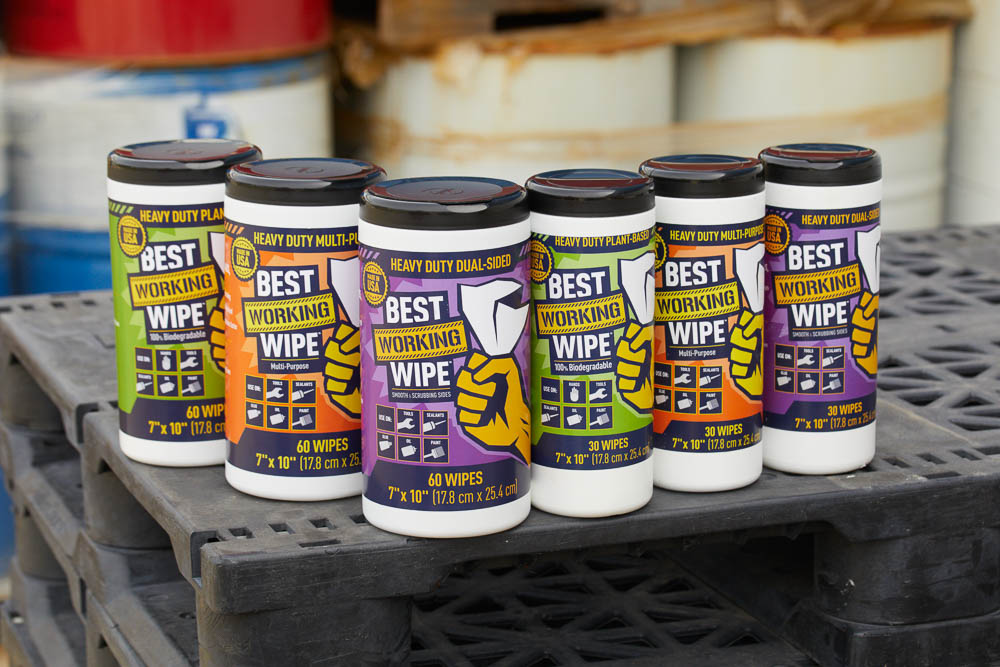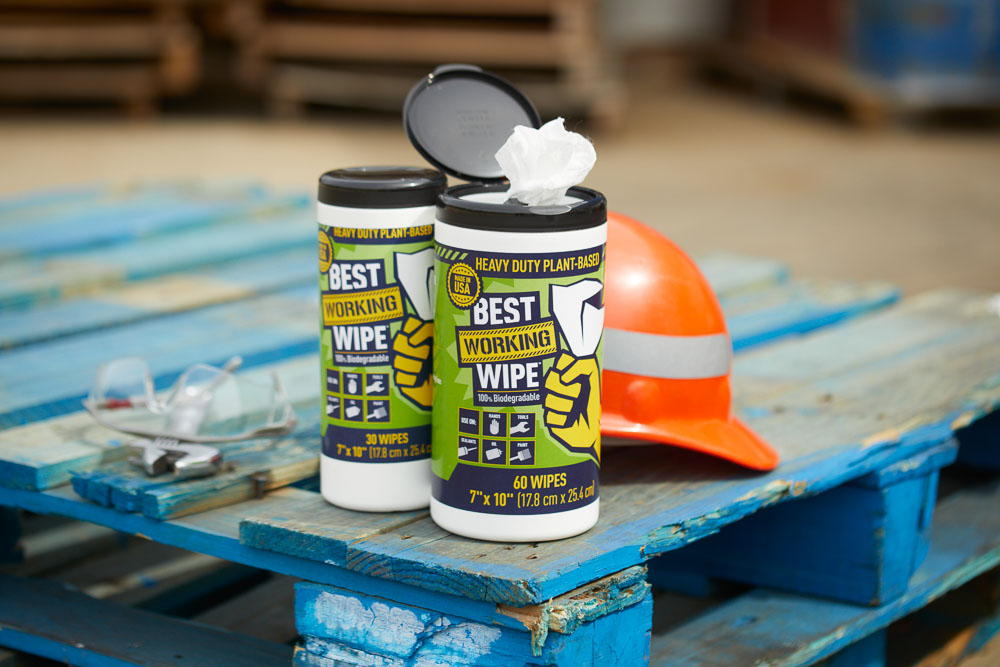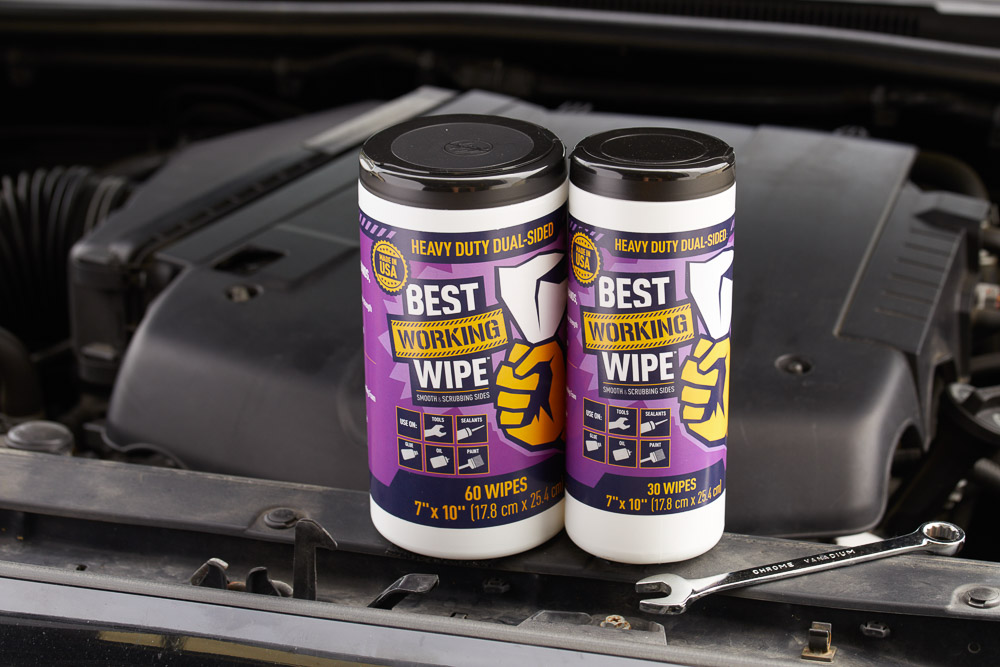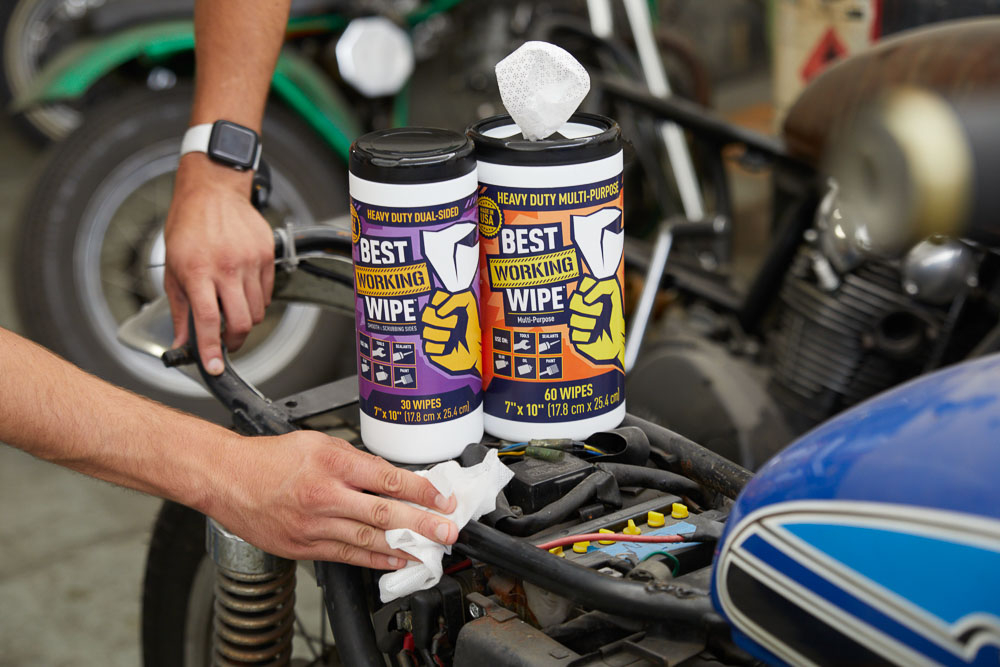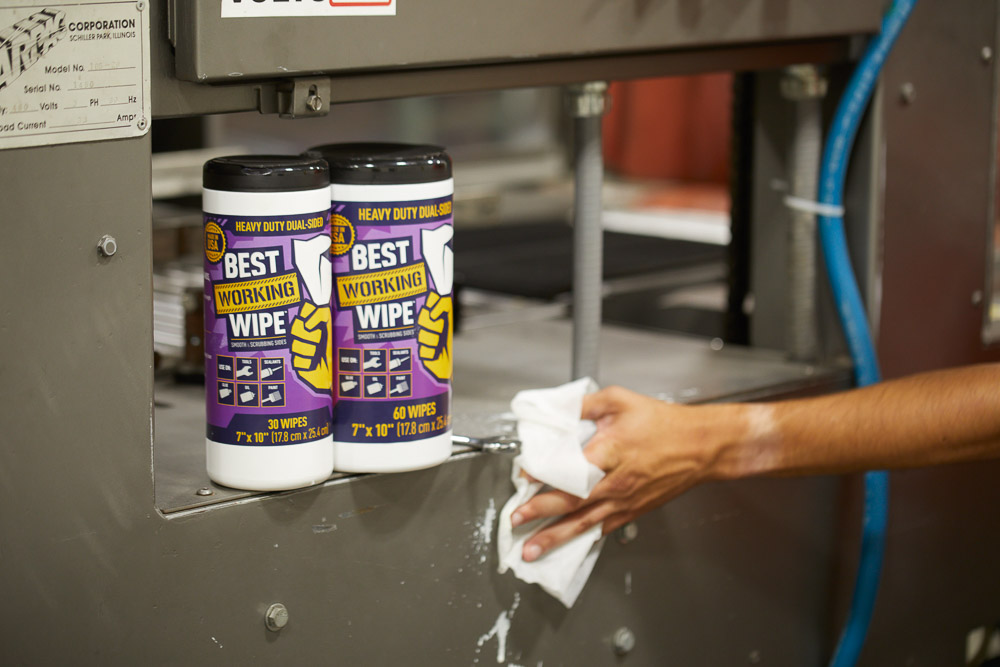 WHY ARE OUR WIPES DIFFERENT?
Best Working Wipes is built on utilizing the best technology and solutions that are available on the market. We use the best solutions that have zero to low VOCs and are easy on most surfaces and your hands, all while delivering you the best cleaning solutions for your job. Our line of wipes is tough, absorbent and unique! The difference between Best Working Wipes and legacy wet wipe products in the US is clear from the minute that you use our heavy duty wipes for a tough job.
Made from spunlace, NOT polypropylene
Softer and more durable, they won't fall apart
More absorbent than other wipes (polypropylene)
50-60% more BIODEGRADABLE – better for the environment
Intelligent chemical blend – strong cleaning power, no sticky feeling left on hands
Interested in becoming a wholesaler or distributor of our products within your own market or country?